Those of us who live in Arizona (and the many snowbirds who flock here) know that being in Scottsdale during the late fall, winter, and spring is quite possibly one of the finest treats in the world. With average temperatures ranging from the 60s to the 70s under perfectly blue skies and a lovely drop of 20 to 30 degrees at night (perfect for drinks around the fire pits under the stars), there are plenty of things to do in Scottsdale during the Fall/Winter season!
Take a Hike
Home to the 36,400-acre McDowell Sonoran Preserve, Scottsdale offers some of the coolest urban desert hikes in the country. There are well-kept trailheads with water and restroom facilities sprinkled throughout, and the trails themselves are well marked and well maintained. Pick your preferred hike—trails range from fairly flat to all out vertical—which you can tackle on foot or on mountain bike. Many trails interconnect so you can create your own loops and stay out for as long as you like. Don't forget a hat, sunscreen and water (plenty of it), plus your phone (signals are still pretty strong out there) and your camera. Many trails are also dog friendly—just check with the McDowell Sonoran Conservancy to make sure which ones have dog comfort stations. Like to ride? Horses are permitted as well, and there are equestrian staging areas as well.
Swing Along
With nearly 200 golf courses in the city alone, you'll never be at a loss for places to swing your clubs. Heralded as one of the world's finest golf destinations, Scottsdale has en enviable collection of courses designed by some of the greatest names in the industry, some with traditional lush, tree-lined fairways and others with outstanding desert views. There are over 40 current and former PGA and LPGA Tour pros that call this place home, including greats like Tom Lehman, Gary McCord, Stan Utley and Brandel Chamblee, who has a blog that's all about golf. Hot tip: while peak golf season is February through March, you can play for about half price if you head down this way in November right after overseeding, when the grass is lush and the temps are in the 70s. P.S. If you like your golf with a Scottish accent, head over to the Kierland Golf Club and ask about the kilts, Scotch, and bagpipe action.
The Art of Having Fun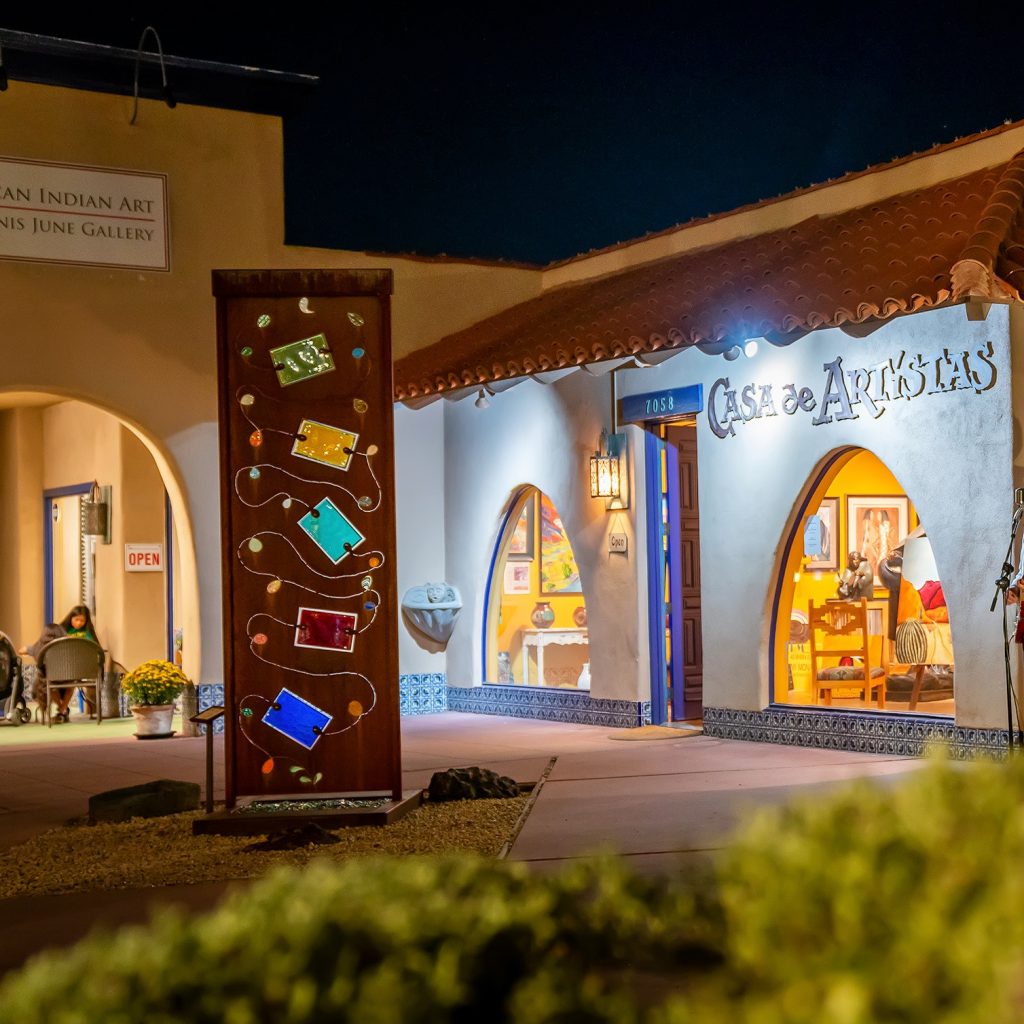 Scottsdale is an art Mecca, with the famous Scottsdale ArtWalk heading the conga line of things to do and see. Every Thursday night (all year, but it's better when it's cooler!) many of the more than 100 art galleries in Old Town Scottsdale open their doors to art lovers, art coveters and people watchers from 7 p.m. to 9 p.m. Live music, art demos, receptions, and plenty of fun is available, not to mention a chance to get out into the cool night air, mix, mingle and maybe even take home a piece or art or two. Parking is free, there's a free trolley and horse-drawn carriages can take you hither and yon. Also on Thursdays and Sundays, Stetson Drive plays host to the Artisan Markets along the Scottsdale Waterfront, with more than 30 contemporary artists showing off their crafts. Should you work up an appetite, Old Town has plenty of sit down restaurants where you can kick back and review your evening over good nosh.
Take a Magic Ride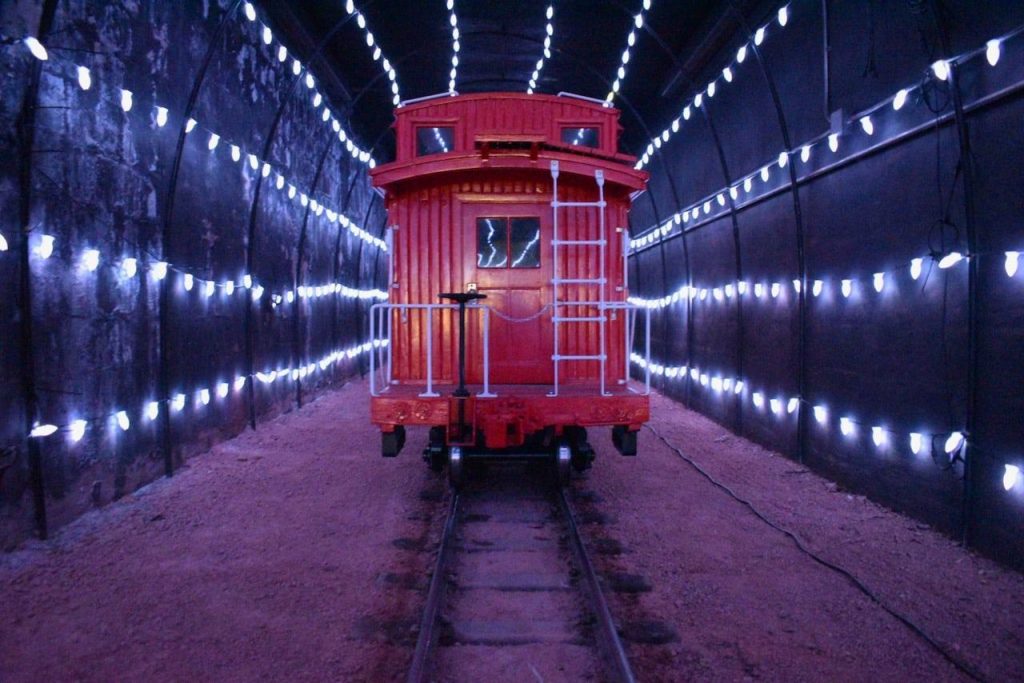 A train ride, that is. The one-of-a-kind McCormick-Stillman Railroad Park is right in the heart of Scottsdale. You can take a ride on the Paradise or Pacific Railroad and antique carousel (for a nominal fee), chase your kids around the playgrounds or just lay back in the grass to watch the sun play through the leaves. They really go all out for the holidays, with a tree lighting ceremony and, of course, a visit from Santa (he hangs out there through December 23rd). The main attraction is a festive train ride through the lights, but there are plenty of other things to do as well, including a stop at Hartley's Ice Cream shop for hot cocoa, a visit to the Model Railroad Building to see its holiday display and a ride on the carousel with the family. Please note that during the Christmas season events the park will only be accessible to those who have purchased tickets during a specific time block, and there will be no Holiday Lights on Dec. 24, Dec. 25, and Dec. 31. Please visit their website for details.
Light Up the Noche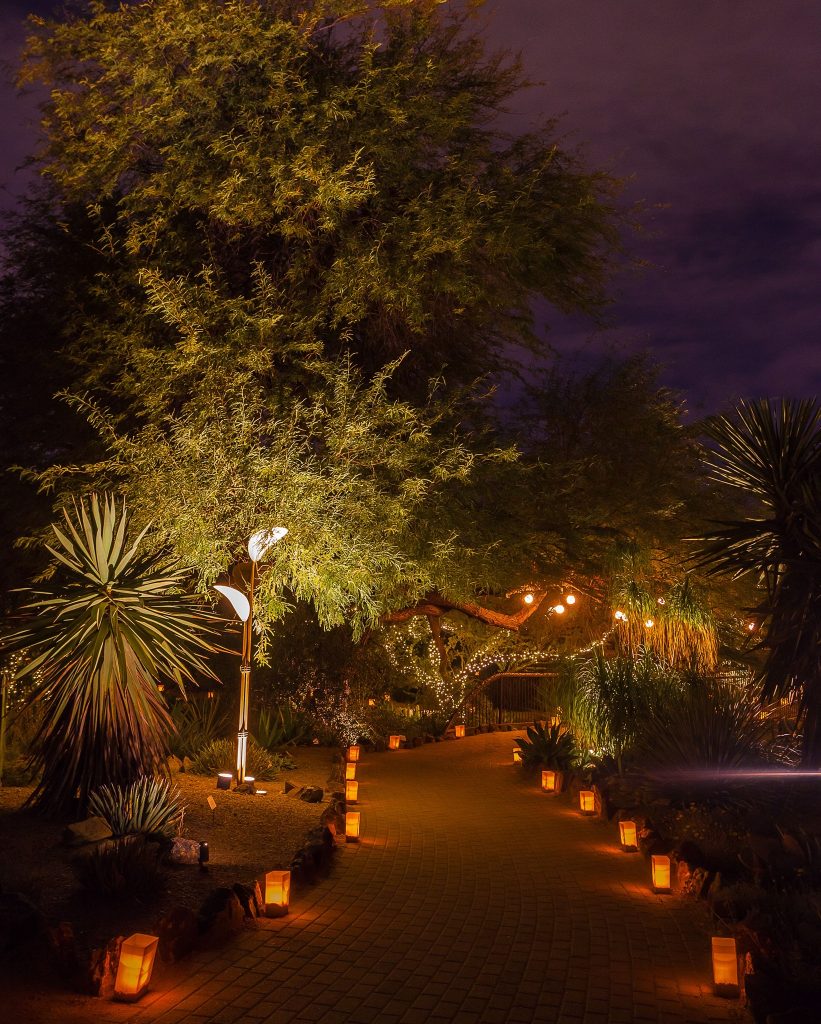 Though technically not in Scottsdale, the Desert Botanical Garden is a scant few minutes away and a definite must for the Christmas holidays. Las Noches de las Luminarias plays tribute to the Southwestern tradition of using luminarias, a lantern consisting of a votive candle set in a small paper bag weighted with sand and placed along a walkway or rooftop as decoration for the holidays. The Desert Botanical Garden comes to life for 16 nights in December with more than 8,000 hand-lit luminaria bags, thousands of white twinkle lights and the sights and sounds of 10 entertainment groups—including handbell ensembles. Elegant and beautiful, an evening at the Garden with your loved ones for dinner and a stroll along the lighted pathways will soon become a part of your holiday tradition.
Headed to Scottsdale? Stop by and visit us at our SkyMed International Headquarters—give us a call (800-475-9633) and come have a cup of coffee!
Please follow and like us: