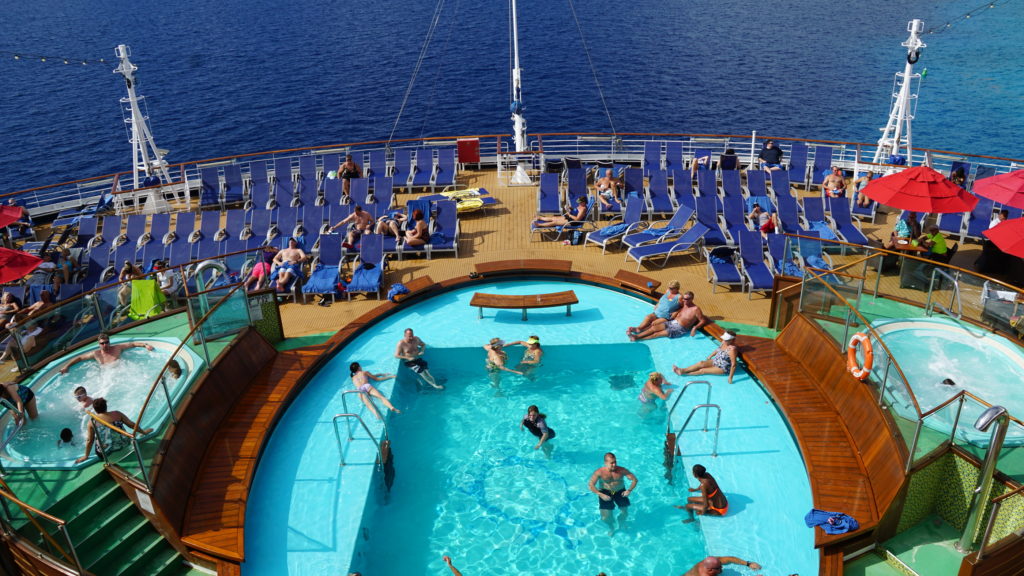 If you're one of the thousands of travelers who are considering a cruise, that means you're more than likely looking up pros and cons on the Internet—and there are a ton of them. We've distilled a handful of our favorites to help you make a more informed choice because there's nothing worse than missing out on a great vacation!
1.You're going to have to keep your wallet in your cabin safe. It might get a little odd, not having to reach into your pocket or your purse every time you need to grab a bite, go to a show or enjoy a drink with a view. In fact, it might make you a little nervous, but try to get used to it. As for tipping, most cruise line gratuities are pre-paid. Of course, you can always amend that, as Cruise Critic editor Ashley Kosciolek points out in her handy "The Truth About Gratuities" article.
2. It's hard to choose what to do on any given day. No, really: it can become a dilemma. There's no end to the activities cruise lines offer, especially nowadays. Thrill-seekers have access to vertical wind-tunnel sky-diving on Royal Caribbean ships or zip-lining on the Norwegian Escape, there are volleyball tournaments in the pool, dance classes in the studio, Wii video games hooked up to giant screens, morning yoga—heck, there are even napkin-folding and sushi-making classes if you're in the mood!
3. The kids might not want to be surgically attached to your side the entire trip. If you're a helicopter parent or a kangaroo mom, you're going to have a hard time making a go of it, especially onboard any ship from the Disney Cruise Line, for example. Imagine having to deal with the kids wanting to go hang out with Star Wars characters at one of the youth clubs or hanging out a few hours with the Dine and Play counselors while you find yourself stuck at the spa—not very appealing, huh…
4. There's way too much food, all day, every day. Breakfast, lunch, or dinner, snacks on demand, just about anything or anything you'd like to drink… and we're not just talking buffets here: some lines, like Crystal Cruises, are known for their onboard gourmet dining. White linen tablecloths and everything.
5. You'll have to explore a new destination just about every day. No same old, same old: there's a different port for each day of the week—and you won't even get to enjoy standing in an endless customs and immigration line every morning chatting up your fellow travelers. Nope, you'll get whisked right off the ship and onto places like St. Martin, Puerto Vallarta, or Cozumel… Who knows, you might even find yourself somewhere like Venice! It can be a little disconcerting, so we apologize in advance.
6. There's a really big chance you'll end up meeting people from all over the world. Cruises have a funny way of bringing people together. Some people report having made life-long friends and finding kindred cruising spirits they end up planning future trips with. Be prepared to interact with interesting strangers and expand your social horizons. Hey, somebody has to do it…
7. Your suitcase will be stuck in a corner feeling lonely. Let's face it: having to unpack and pack your suitcase only once—no matter how many different destinations you visit—could get old after a few days. Then there's all the itinerary information and destination details you get from your travel agent and the cruise line, which no doubt will help you plan your wardrobe accordingly. Whoever would want to be dressed appropriately for every occasion? Packing lists and the like are for the birds.
8. A very last, but very important, "don't"? DON'T forget to pack your SkyMed TAKES YOU HOME membership card… It's always better to have it and not need it than need it and not have it!!
These are just the tip of the iceberg—we highly recommend you experience a cruise on your own so you can put together your own list… It's likely to be a long one!
Please follow and like us: